Partnership Program (DBA)
GHU (Global Humanistic University) - BSN (Business School Netherlands)
GHU and BSN - two Institutions, two Accreditations one DIPLOMA
The Global Humanistic University (GHU) and Business School Netherlands (BSN) are proud to announce their new partnership, which will begin with the official launch of the collaborative DBA program on January 1st 2022.
This DBA program will give students the opportunity to earn one diploma issued by the GHU whilst benefiting from the collaboration of the two accredited institutions (the GHU by AAC / Curacao and BSN by the ACBSP / U.S.A. since 2016.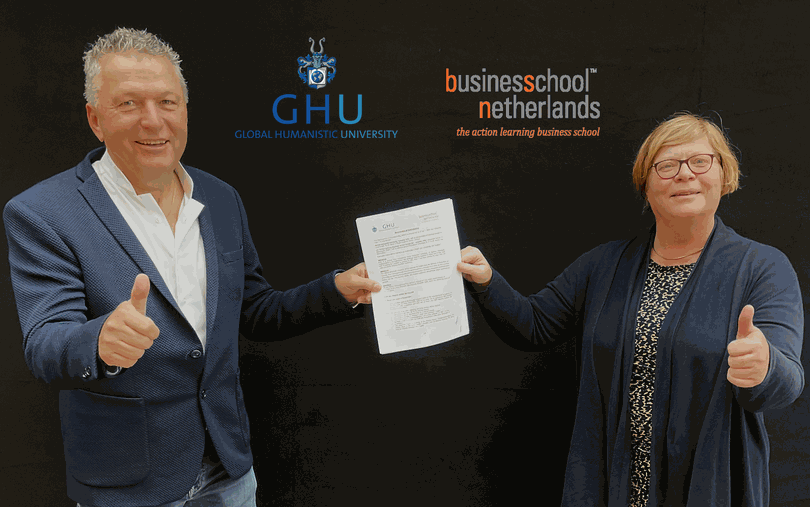 DBA doctoral candidates will receive a massive career advantage by studying at both institutions and the program will offer them a unique international perspective as well as provide them with all the necessary skills to deal with today's global business challenges and opportunities.

Both, the GHU and BSN are committed to their strong international reputations and BSN has built up a worldwide network with partner schools in countries such as China, Nigeria, South Africa, Ghana, Egypt, Netherlands, Czech Republic and Surinam.



Advantages
• Entry is possible at any time.
• Study program free from time and location constraints.
• The collaborative DBA program is offered 100% online via the Online Campus.
• Minimum duration is 3 years, maximum duration is 7 years.
• Study in English or in your own native language.
• Tuition fees for the whole program: 25.000, - USD – can be paid in installments.
• No additional application fees.
• 180 ECTS (90 US Credits).
• DBA recognized and accredited.